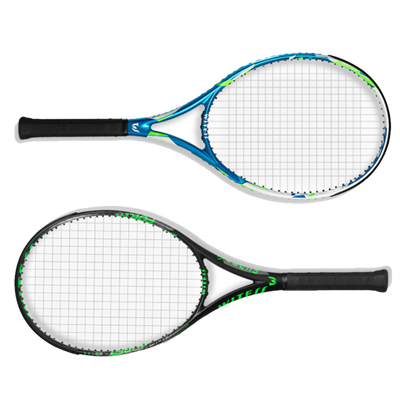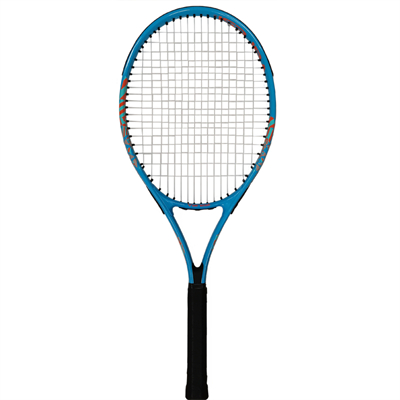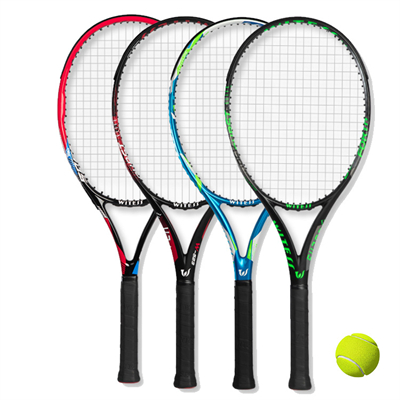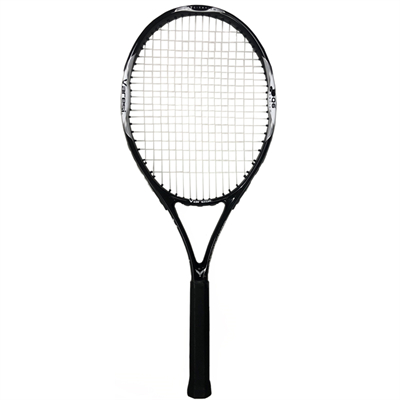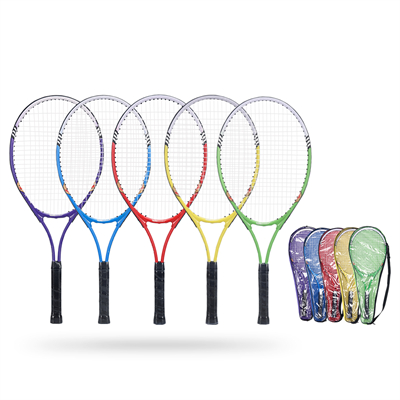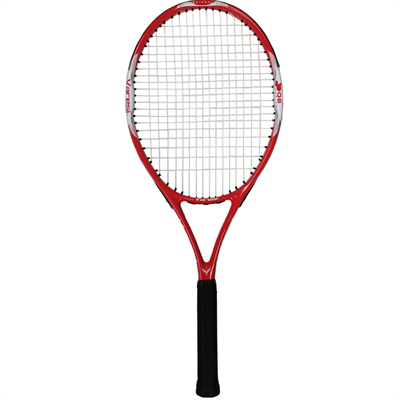 | | |
| --- | --- |
| Product Name: | Tennis Racket |
| Frame Material: | Carbon / Aluminum |
| Grip: | PU / PVC / EVA |
| Weight: | 280-330g |
| Length: | 23 /25 /27 inch or your need |
| Color: | Any color |
| String Pattern: | 16*18 / 18*20 |
| Package: | Poly bag, Color box, Ball bag available |
| OEM: | Available |
| Features: | Lightweight power for easy swinging, more durable and stronger. The rigidity and stability of tennis bat has been increased significantly. |
A tennis racket is composed of a racket head, a throat, and a handle. It also needs to be used with accessories such as tennis lines and shock absorbers. Different tennis rackets are suitable for different groups of people. Tennis rackets are mainly composed of carbon, and metal or fiber materials are added to increase the hardness of the racket and enhance the strength and stability of the racket. Just need to explain that some people are not used to the vibration of metal elements, and they can choose pure carbon shots with good shock absorption.
Tennis rackets are generally divided into four gears: L (light, 11-13 ounces), LM (medium light), M (medium, 13.5-13.75 ounces) and T (heavy, 14-15 ounces). The design principles of rackets depend to a large extent on the type and level of players. Its principles include power, handling, comfort, and mechanical failure. In an ideal state, all rackets pursue the maximization of these indicators, and in the end, power and control are selected as the most important indicators in the design.