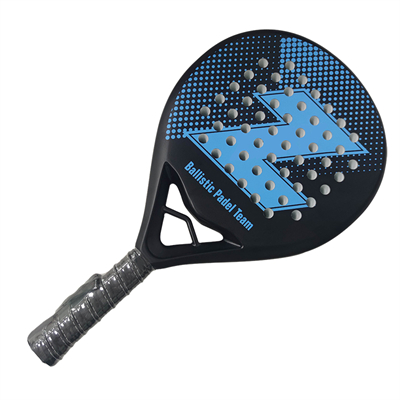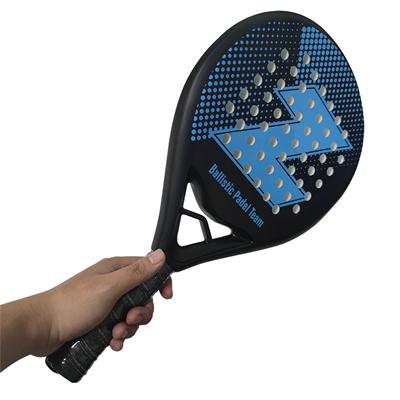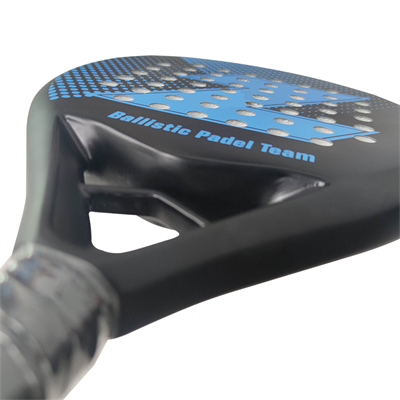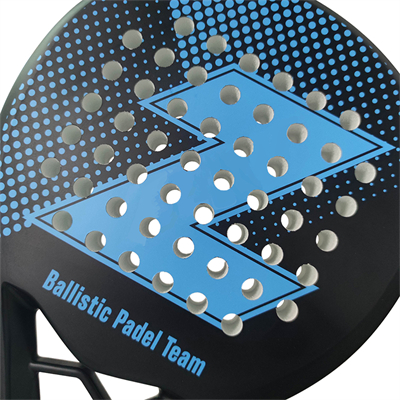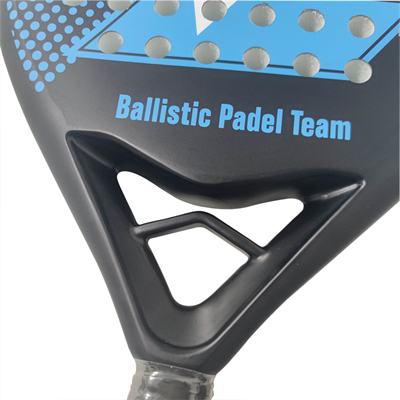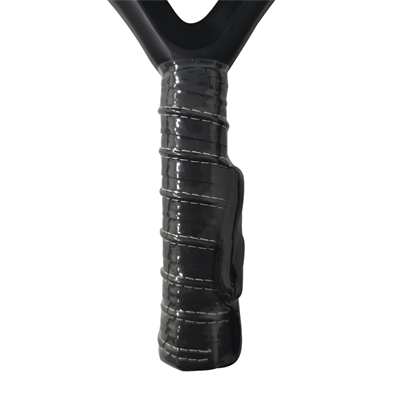 | | |
| --- | --- |
| Product Name: | Padel Racket |
| Material: | Carbon Fiber |
| Color: | As picture or your needs |
| Length: | 46cm |
| Width: | 26cm |
| Thickness: | 38mm |
| Weight: | 360g |
| Logo: | Customized Avaliable |
| Application: | Outdoor Sport Game |
| Features: | Offers the premium durability in the padel games. Increases the racket stability and power. With soft non-slip sweat-resistant grip handle. enhanced large size grip fit your hand better. |
Padel is played using a padel racket. The original padel rackets were made from wood, but modern padel rackets are made from composite materials. The face of the padel racket is perforated by a pattern of holes. This feature sets the padel racket apart from the solid face of the pickleball paddle.The Impact Surface of a padel racket is generally made with fiberglass or with graphite in up to 3 layers. Fiberglass is cheap but heavy, graphite is more expensive but light. The more layers a racket has, the better the durability, but the lower the power.
If you are a casual player, as your technique is in progress, you will need to choose an pretty light padel racket that easy to play. It will offers enough control to put the ball on a good spot. For intermediate player,  you may look for a versatile padel racket to face any situation. You should look for a good mix of power and accuracy. And for advanced player, you will look for a padel racket with either maximum power or great accuracy.